Wat Choeng Tha, Ayutthaya

Video of Wat Choeng Tha at bottom of this page.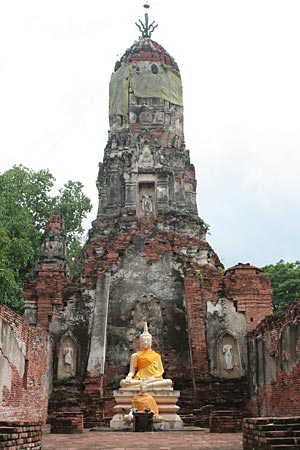 Buddha image, located in the Viharn, at Wat Choeng Tha
Wat Choeng Tha was built during the later period of Ayutthaya. At that time, the prangs usually has been reduced in size, and the Ubosoth (coronation Hall) became the most important structure in the temple compound. It is located close to Wat Na Phramen.
The temple has a newer active part (to the left when entering) and the old abandoned part (to the right). It is an interesting place to walk around a bit, and it will be surprise if anybody else is around when you visit.
An explanatory note on the temple grounds states that the temple was built in the early Ayutthaya period (King U-Thong). When we visited once with a scholar a few years back, we were told is was more recent. Let's just say, we are not sure now anymore about its time of construction.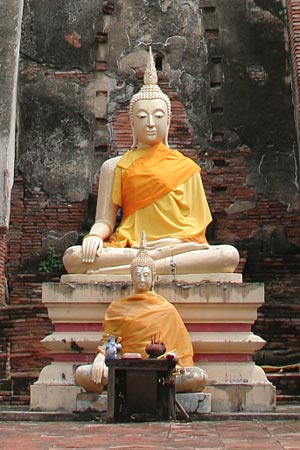 Buddha images at Wat Choeng Tha, Ayutthaya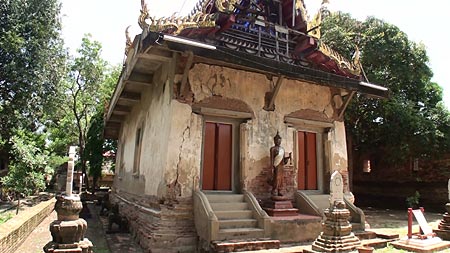 Old abandoned Ubosoth at Wat Choeng Tha, Ayutthaya
Larger images of Wat Choeng Tha, Ayutthaya